Legacy Cabinets

Maple
Cherry
Oak
Hickory
Thermafoil

Maple
Maple has variations in color which range in color from white-yellow to brown; plus some gray to green. Black mineral streaks are common in maple. Maple is known for its luster and strong, smooth, durable finish.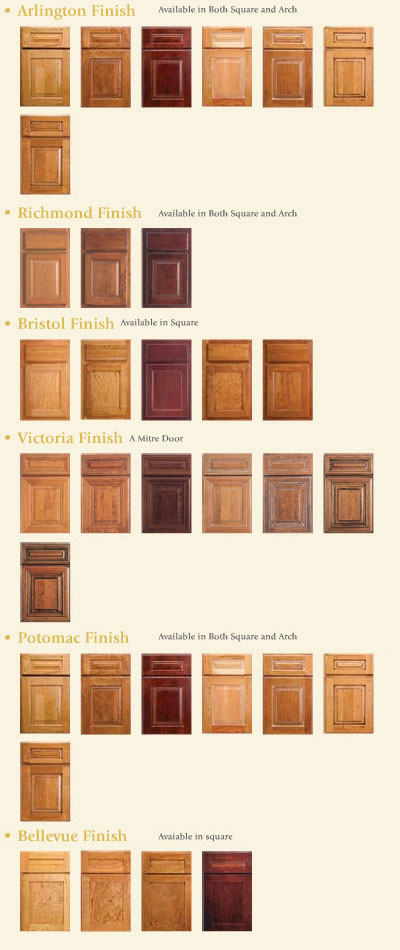 Cherry
Cherry is a strong, hard and moderately heavy wood that can be sanded to a glass like finish. Cherry may be identified by its occasional "gum spots" and is characterized by its close grained porous patterns.

Oak
Red Oak is noted for its open grain and varying patterns. There is a distinct difference in color between the open and closed grain of the wood. The finished products character is enhanced ny these color variations. Red Oak is occasionally streaked with black, yellow and green mineral deposits. Its color can range from a white or pink cast to a soft brown.
Hickory
Hickory is a very hard, heavy, strong wood with an open grain. The heartwood is light to dark brown and the sapwood is light to golden white. This gives Hickory a wide variation in color. Black mineral streaks may show up anywhere in the wood grain.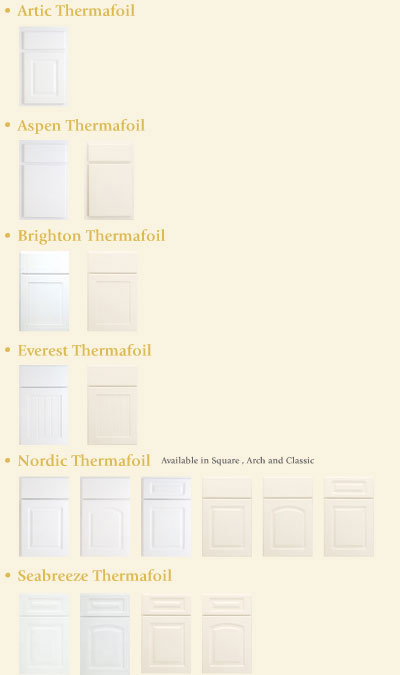 Thermafoil
Thermafoil doors are produced by using a high quality 3/4" MDF or Medium Density Fiberboard. After preparation the doors are wrapped, using a combination of heat and pressure, with a durable 10mil thermafoil. The color chosen for thermafoil doors is Exotic White.