Jim Bishop Cabinets

Maple
Cherry
Oak
Hickory
Birch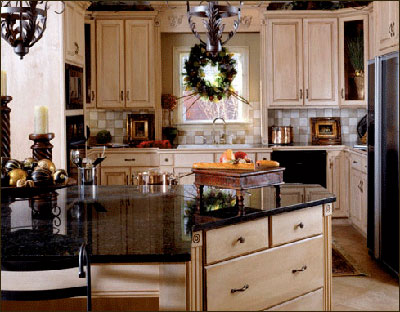 Maple
Lustrous and golden, extremely hard with a subtle, fine, close grain, Maple gives the cabinet-maker the flexibility to produce looks from cosmopolitan to old-world antique.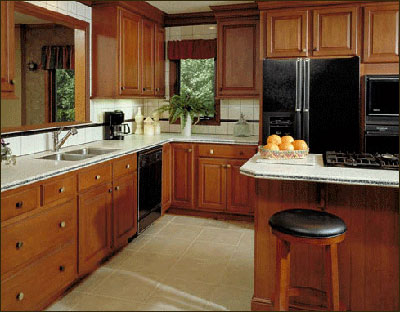 Cherry
Cherry's rich and varied colors and grain, with flowing tones of creamy white to reddish brown, and its small knots and pitch pockets, have given this smooth textured hardwood the natural beauty that makes it a traditional first choice in fine furnishings.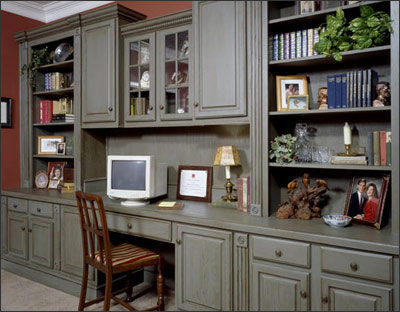 Oak
Warm, friendly, timeless, its open-grained beauty and intimate texture have made Oak a centuries-old favorite. Here are America's favorite styles in one of America's most -popular woods.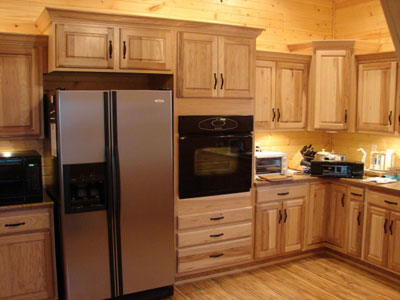 Hickory
Hickory is a strong, open-grained wood that is known for its flowing grain pattern and dramatic variation in color. It is used mainly in country looks. Its heavy grain pattern is great for a rustic feel. Hickory has distinctive contrasting colors from light to dark and strong grain characteristics.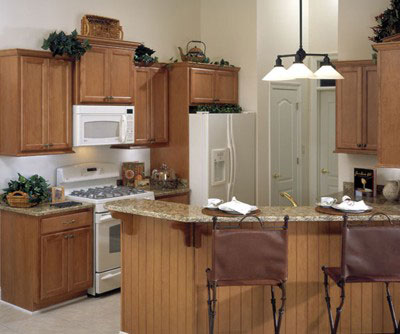 Birch
Birch is a fine-textured wood with grain ranging from generally straight to wavy. It finishes and stains easily and, due to its closed pored structure, is often used as a substitute for Maple. Birch is a versatile hardwood that gives a good, consistent stained finish.